Read what listeners are saying about Molly


~~~~~~~~~~~~~~~~~~~~

"I enjoy listening to Molly's latest CD, 'Make Everything
Bright,' late at night when I'm in a pensive mood. It's her best release yet. The first track, 'The Opportunist'
instantly appealed to me, I imagine everyone who hears it gets it on a universal level. It
definitely struck a chord with me....The tone of her voice, the melodies and vibrations she creates with strings,
as well as the messages she imparts establish her as a serious
songwriter just a bit jaded by difficult relationships, while still
maintaining a touch of humor. And she's gorgeous! If I were forced
to associate her with another artist in descriptive comparison, I'd
have to suggest Kathleen Edwards."
Bob Emes ~ Mobile, AL

~~~~~~~~~~~~~~~~~~~~

"This is a great set of songs. I could easily see anyone of them being used in an independent film.
I like the mix of upbeat and slower tempos.

Most of all I like that Molly let me change the name of The Opportunist to Christine's Song as it
fit the bill perfectly for a co-worker of mine."
Dan Micheli ~ San Jose, California

~~~~~~~~~~~~~~~~~~~~
 
"It's been too long since Molly's debut , 'Shoot the Sky',
but as love's yearning sometimes refines itself from painstaking,
into more plausible terms a form that can be expressed
from feeling to art made physical awaits it's place proper in time,
and from what this music evokes in me, I feel it all now, was well worth the wait.
There's oxygen in each one of these tracks breathing in and out of encounter at
love desired, love spent, lost, cpr'd and sent back to wander, all delivered with
a stark honesty besting her excellent first effort at that.
But more than just renderings of personal
experience unfold within 'Make Everything Bright,' instead the charm longafter felt
reveals a work so deeply affecting as is the reason at all for the recorded configuration
of the long player...the worth that is realized in repeated listening, all said,
Molly Thomas is 'in stride' Americana, afoot decidedly from the coronary Mississippi."
-Billy Francis Oct, 2010.
(record store owner... BaySound ~ Daphne, AL)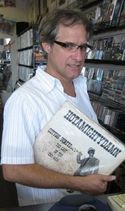 ~~~~~~~~~~~~~~~~~~~~
"In the stellar new abum, 'Make Everything Bright,'  Molly Thomas touches on my own oddly misshappen life by singing:
'I hear a sad song behind a happy conversation / What a perfect situation, I could die like this…'
So my life has taken a bad turn -that being the sad song, but yet, the happy conversation goes on, undamaged by my catastrophic injuries.
With graceful, loving lyrics and a soulful voice, Molly Thomas will sharpen your mind and heal your soul, by creating songs that are to music what oxygen is to our air and enstilling melodies that cannot be loosened from the corners of your day."
Murray Dunlap ~ Fairhope, AL
(author)

~~~~~~~~~~~~~~~~~~~~
"Molly Thomas... What can I say?! I first encountered the beauty and power of Molly's music through correspondance with Matthew Ryan, for whom she helped out on his 'Matthew Ryan Vs' album, he recommended I give her a listen... I'm glad I did. From first hearing her cover of Matthew's tune - When i hear a symphony - I was hooked and had to hear more. I had the priviledge of meeting Molly at the Tin Pan South festival in nashville where she put me on the guest list and I got a copy of her 2005 album 'Shoot the sky' signed. The performance and atmosphere at the show was fantastic. But it is with the 2010 release of 'Make Everything Bright' that I feel Molly should be receiving wider recognition. This is an album of 10 beautifully crafted tunes. Starting with the short yet poignent 'The Opportunist' with lyrics of true meaning...The album picks up momentum with each track telling a different story, utilising Molly's elegant and emotional vocal. The album builds up to the title track of the album - Make Everything Bright - which sees Molly's songwriting at its best. Such a powerful vocal performance and truthful lyrics, really make this track an album stand out. But for me it is the following two tracks that hit home, make me feel good, and make me think "this woman has real musical talent"... Henry John is a simple tune, but it is the rhythm and story telling that is so powerful and evocative. The tune skips along at a perfect pace. And leads beautifully into my favourite track from the album - Blanket of Stars. A beautiful story of rememberence and sharing moments together. The music, guitars, and beats are so well put together and compliment the vocal perfectly. I can't stop listening to the track. The album ends with a couple of quite meaningful tunes, and i recommend you listen to the lyrics... Molly Thomas is an artist of many talents, both musically and vocally. An artist I hope to see perform live again. And one I look forward to hearing what she creates next. An inspirational musician..."
Robin Burgess ~ Glasgow, United Kingdom
(artist, musician)

 ~~~~~~~~~~~~~~~~~~~~
Molly's musical talent surfaced very early. Her first violin teacher played
beautifully, and Molly, at age 6, simply duplicated her tone. She never played out of
tune. At age 8 a very insightful non-music teacher told us Molly would someday be
writing music for all of us to enjoy. As for her mom--her success in violin led me to
envision her playing in a major symphony orchestra after college. But, alas, "pop"
music won her heart, and that didn't happen! Instead, she heard and heeded her
innermost drumbeat.
I have been overjoyed to hear in Make Everything Bright the same sensitivity
to artistry that was always evident in her violin playing. Sophisticated musical
techniques are hidden in the background of each of these songs. Her ear is
simply not satisfied with the same old one, two. It wants to hear artistic touches
strategically placed throughout the music. Every time I listen to the CD a new
touch of her musicianship subtly emerges. Why does this surprise me? It is totally
consistent with the depth of spirit that is Molly. What more could a mom ask!
So, as you listen to her very singable tunes, use your most sensitive ears to pick up
all the gifts Molly has lovingly hidden there for us to discover and enjoy!
Margareat Ewing Thomas,
Founder and 15-year artistic
and administrative director of
Mississippi Boychoir

~~~~~~~~~~~~~~~~~~~~
"Molly's new album shows great maturity and a natural progression from the raw basics of the first album. It grows and grows on me, each play brings a different favourite track. It has an almost haunting quality to it. The standout track to me is 'Leavin' In My Blood', or is it '35's Got You Down' or is it 'The Opportunist'. As I said it changes every time I play the damn thing. That is the sign of a bloody good album, it's mood changes with my moods. Brilliant!"
~ David Gore
UK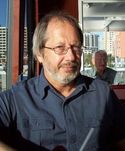 ~~~~~~~~~~~~~~~~~~~~  

~~~~~~~
Please sign up for the mailing list if you would like updates on news and touring information!
Thanks,
Molly